News Details
Current News | News Archive | Search News
General Motors is investing more than $7 billion across four Michigan manufacturing sites, creating 4,000 jobs
by Mary Barra Chair and Chief Executive Officer at General Motors - 01/25/2022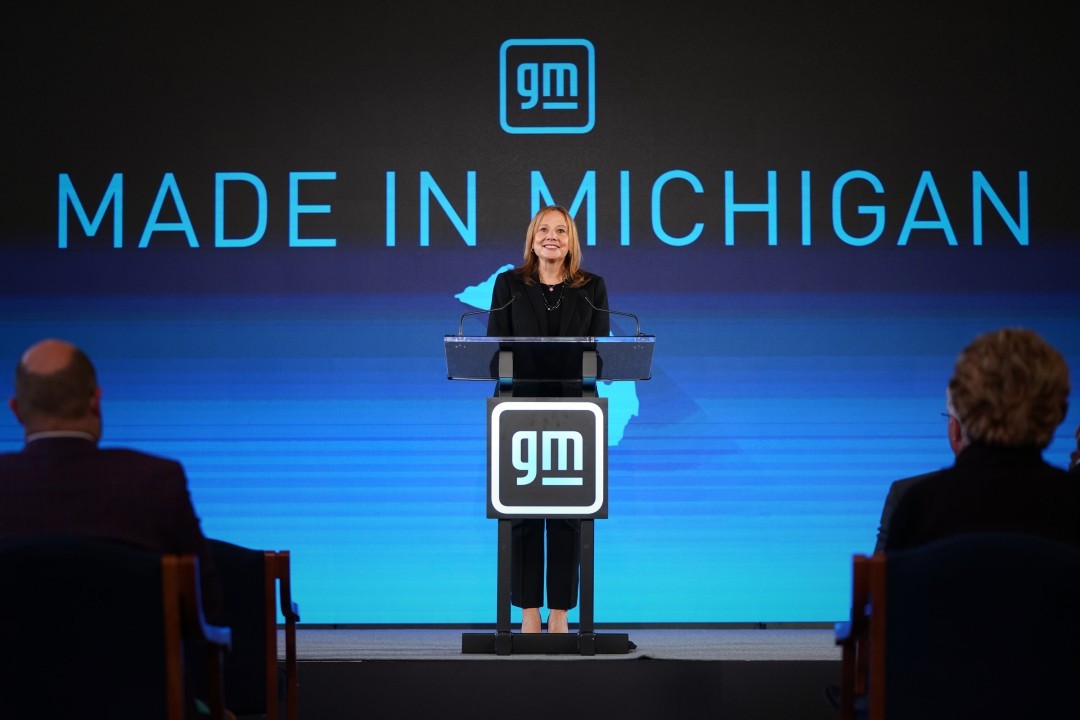 ""
A $7 Billion Investment in Michigan

Today, we shared exciting news about how General Motors will add more capacity to build more EVs and more batteries to power them, as we accelerate our transition to an all-electric future.

We are investing more than $7 billion across four Michigan manufacturing sites, creating 4,000 jobs, and significantly increasing our battery cell and electric truck manufacturing capacity.

The investment includes construction of a new Ultium Cells LLC battery cell plant near Lansing, MI and the conversion of our plant in Orion Township, MI for production of the Chevrolet Silverado and GMC Sierra EV pickups, GM's second assembly plant that will build full-size electric trucks. When both plants are fully ramped on three shifts of production, our total full-size EV truck production capacity will be about 600,000 trucks a year.

Orion Assembly will become GM's third U.S. assembly plant being transformed for production of Ultium-powered EVs, and the Ultium Cells Lansing site represents our third Ultium battery cell manufacturing site in the U.S. By the end of 2025, GM will have more than one million units of electric vehicle capacity in North America to respond to growing electric vehicle demand.

In all of this, I am humbled to say that our employees are our greatest asset. We have more than 90,000 industrial problem solvers in our manufacturing workforce. They represent 1.4 million years of collective experience that will drive our success with EVs.

With our investments in charging infrastructure, our dealer network and digital platforms for our customers, General Motors is well on its way to U.S. EV leadership by mid-decade. We'll have the broadest EV portfolio, with an EV for every lifestyle and price point.

And our plans to electrify everything go beyond just our own EVs – we are moving aggressively to leverage the Ultium platform and our Hydrotec fuel cell to supply zero emission technology to other automotive, rail, aerospace, heavy trucking and marine customers.

We have been bold and clear about our goal to lead the EV transition – and leadership is not a moving target. We are thinking differently, acting differently and working differently as we turn our aspirations into action.