Event Details
Upcoming Events | Past Events | Search Events
Tampa, FL Job Fair
by JobNewsUsa.com - 08/02/2019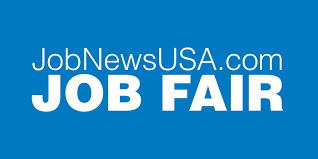 ""
Event Period: 08/14/2019
Event Location:
George M. Steinbrenner Field
1 Steinbrenner Drive
Tampa, Florida 33614
JobNewsUSA.com Tampa Job Fair - August 14th

Wednesday, August 14, 2019
10:00 AM – 2:00 PM

George M. Steinbrenner Field
1 Steinbrenner Drive
Tampa, Florida 33614

Hundreds of Jobs are up for grabs at the Tampa Job Fair on August 14th! This is your opportunity to meet one-on-one with recruiters and hiring managers from some of the area's best businesses who are now hiring for immediate openings.

Whether you're looking for an entry-level position or a more experienced management job, the JobNewsUSA.com Tampa Job Fair has something for you. Get in before these positions fill up!

When you attend a JobNewsUSA.com Job Fair you will have the opportunity to:
• Build your professional network
• Learn about upcoming job opportunities that haven't been advertised yet
• Possibly walk away with a job! Some employers offer on-the-spot interviews and job offers


Tips for Job Fair Success:
• Prepare your elevator speech
• Dress professionally, as if attending a job interview
• Display an engaging & motivated attitude to make a positive impression
• Bring several copies of your updated resume or work history to the event

Parking and Admission are FREE.


Exhibitors: 24-7 Intouch, Ameriprise Financial​, ​ Career Source Tampa Bay​, ​ Chapters Health System​, ​ Chase​, ​ Children's Home Network​, ​ Computer Coach Training Center​, ​ DeVry University​, ​ El Dorado Furniture, Fence Direct, Inc., FIS​, ​ Florida Distillers​, ​ Florida Technical College​, ​ G4S Secure Solutions, Grow Financial Federal Credit Union​, ​ Hillsborough County Sheriff's Office, Kelly Educational Staffing​, ​ Massey Services​, ​ Maxim Healthcare Services, New Horizons Computer Learning Centers​, ​ New York Life​, ​ Owens Realty Services​, ​ Pinellas County Government, The IHC Group, Ultimate Medical Academy​, ​ Vantagepoint ai, LLC, and more...
More Details:
https://www.jobnewsusa.com/events/5bad05aefca796c3121e353d/JobNewsUSA-com-Tampa-Job-Fair-August-14th