Event Details
Upcoming Events | Past Events | Search Events
Sunrise, FL. Job Fair
by JobNewsUSA.com - 06/11/2021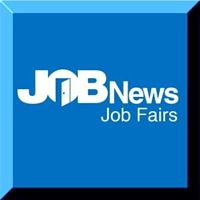 ""
Event Period: 06/24/2021
Event Location:
BB&T Center
1 Panther Parkway
Sunrise, Florida 33323
JOBNEWSUSA.COM SOUTH FLORIDA JOB FAIR - JUNE 24TH

THURSDAY, JUNE 24, 2021
10:00 AM – 2:00 PM

BB&T Center
1 Panther Parkway
Sunrise, Florida 33323

Now's the time to get that Job! Tired of browsing online job boards all day? Come meet face-to-face with recruiters & hiring managers at the South Florida Job Fair on June 24th. Whether you're looking for an entry-level position or a more experienced management job, this hiring event will have something for you. Get in before these positions fill up!
 Covering Dade, Broward, and Palm Beach County.

Attendees are encouraged to pre-register! We'll send you a reminder email one day prior to the hiring event.

** Scroll to the bottom of the page to view the list of participating companies! **

Tips for Job Fair Success:
• Dress professionally as if attending a job interview

• Practice your personalized pitch which should summarize your skills and experience

• Make a good first – and lasting – impression with each recruiter

• Bring several copies of your updated resume or work history to the event

Parking and Admission are FREE!

Pre-register today and receive notifications of any updates or changes to the event, and receive information about upcoming events in your area.

Health & Safety Guidelines - We remain committed to your health and safety during this time and ask that you follow the below guidelines at the event:
• As an attendee, it is recommended that you wear a mask at all times (not required)
• Please refrain from shaking hands with employers
• We ask that you utilize hand sanitation stations throughout the venue
• If you are sick, do not attend

Please know that by attending the event, you acknowledge and understand the following:
1. Participation includes possible exposure to COVID-19.
2. You release Job News from any claim that may arise or may hereafter arise on account of exposure to COVID-19 in connection with your participation at the Job Fair.

Interested in Recruiting?
Looking for qualified candidates to fill your positions? Job News Job Fairs are the perfect place to meet hundreds of potential candidates, network with employers, and increase your company's exposure. For more information, call (954) 252-6640.

Exhibitors: ABM | Vehicle Services Division, American Express, Boathouse, Brightstar Credit Union, Broward Sheriff's Office, Cambria Suites, CareerSource Broward, Carida Insurance Services, Castle Group, Cellular Sales, Cintas, City Furniture, City of Sunrise, Courtyard by Marriott, Dove Financial Group, Driftwood Hospitality Management, El Dorado Furniture, El Paseo Miami, Florida Panthers, G4S Secure Solutions, Geico, GMMI Inc., GMS Connect, Golden Lyon, Grant Cardone Enterprises, Green Roads, Guardian Professional Security, HealthTrust Workforce Solutions, Hialeah Park Racing & Casino, Holiday Inn, HR Employer Solutions, iHeartMedia, Inktel, JAE Restaurant Group, Jiffy Lube, LendingOne, Lennox Miami Beach, Lord Balfour Hotel, Massey Services, Mercedes Electrical Supply, Miami Dolphins, Military Sealift Command, Milspec Industries, MobileMike, NationsBenefits, New York Life, Northwestern Mutual, One Blood, Orkin, Residence Inn, Richard and Rice Construction, Rick Case Automotive, Riverside Hotel, Rosetta Bakery, Seminole Hard Rock Hotel & Casino Hollywood, Service Corporation International, Shoes for Crews, Sixt Rent A Car, SodexoMagic, South University, Southeastern College, The Academy, The BridgeWay Firm, The Sherwin-Williams Paint Co., Towneplace Suites, Tropic Supply, Tru by Hilton Fort Lauderdale, Uplyft Capital, USHealth Advisors, US Standard Products, Valvoline Instant Oil Change, Verizon Wireless, Wendy's, Wild Sea Oyster Bar & Grill, Xtreme Action Park, and more...
More Details:
https://www.jobnewsusa.com/events/607486fba77e4b6708000000/jobnewsusa-dot-com-south-florida-job-fair-june-24tth-jun-24-2021