Event Details
Upcoming Events | Past Events | Search Events
South Florida Job Fair (Sunrise, FL)
by JobNewsUSA.com - 07/02/2021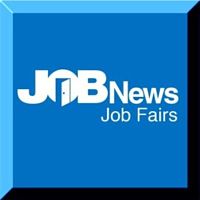 ""
Event Period: 08/25/2021
Event Location:
BB&T Center
1 Panther Parkway
Sunrise, Florida 33323
JOBNEWSUSA.COM SOUTH FLORIDA JOB FAIR - AUGUST 25TH

WEDNESDAY, AUGUST 25, 2021
10:00 AM – 2:00 PM

BB&T Center
1 Panther Parkway
Sunrise, Florida 33323

Time for a change of pace? Come see what inspiring, new careers may be on the horizon for you at the South Florida Job Fair on August 25th! Meet one-on-one with recruiters & hiring managers from the area's top hiring companies. Available positions range from entry-level to management in multiple industries. Some employers will even conduct on-the-spot interviews and extend job offers! Jobs available in Dade, Broward, and Palm Beach County.

Attendees are encouraged to pre-register! We'll send you a reminder email one day prior to the hiring event.

Tips for Job Fair Success:
• Dress professionally as if attending a job interview
• Practice your personalized pitch which should summarize your skills and experience
• Make a good first – and lasting – impression with each recruiter
• Bring several copies of your updated resume or work history to the event

Parking and Admission are FREE!

Pre-register today and receive notifications of any updates or changes to the event, and receive information about upcoming events in your area.
More Details:
https://www.jobnewsusa.com/events/60c8fdf5fe01ce07a8000001/jobnewsusa-dot-com-south-florida-job-fair-august-25th-aug-25-2021