Event Details
Upcoming Events | Past Events | Search Events
South Florida Job Fair (Sunrise, FL.) - August 25th
by JobNewsUSA.com - 08/09/2022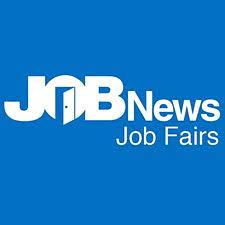 ""
Event Period: 08/25/2022
Event Location:
FLA Live Arena (Formerly BB&T Center)
1 Panther Parkway
Sunrise, Florida 33323
JOBNEWSUSA.COM SOUTH FLORIDA JOB FAIR - AUGUST 25TH

THURSDAY, AUGUST 25, 2022
10:00 AM – 2:00 PM

FLA Live Arena (Formerly BB&T Center)
1 Panther Parkway
Sunrise, Florida 33323

Time for a change of pace? Come see what inspiring, new careers may be on the horizon for you at the South Florida Job Fair on August 25th!

Meet with recruiters & hiring managers from the area's top hiring companies. Available positions range from entry-level to management in multiple industries. Some employers will even conduct on-the-spot interviews and extend job offers!

* Employers are hiring throughout Miami-Dade, Broward, Palm Beach, and Monroe County.

We encourage you to register online and upload your resume so that companies exhibiting at the job fair can access your information, increasing your employment opportunities!

Tips for Job Fair Success:
• Dress professionally as if attending a job interview

• Practice your personalized pitch which should summarize your skills and experience
• Make a good first – and lasting – impression with each recruiter
• Bring several copies of your updated resume or work history to the event

Parking and Admission are FREE!
For more information, call (954) 252-6640.

Exhibitors: ABM Vehicle Services, Allied Universal, American Express Global Servicing Group, American Express Travel and Luxury Services, Andersen Material Handling, Aqua Dermatology, Arc Broward, Arlo Hotels, Boathouse, Brightstar Credit Union, Broward Children's Center, Broward County Board of County Commissioners, Broward County Government, Broward County Transportation, Broward Sheriff's Office, C&W Services, Carestaff Partners, CareMax Inc, Careersource Broward, ChenMed, Cintas, City Furniture, City of Boca Raton, City of Sunrise, Cox Media Group, Curity, DeVry University, Envoy Air, Family Central, Feeding South Florida, FlexShopper, Florida Construction Connection Inc., Florida Panthers/FLA Live Arena, Generali Global Assistance, Golden Lyon Vintage Pub, Grand Canyon University, Great Healthworks, Guardian Fleet Services, Hertz Corporation, HH Staffing Services, Innovations for Learning, Integrated Home Care Services, Jiffy Lube, Kids in Distress, LendingOne, Massey Services, MedPro Healthcare Staffing, Miami Beach Police Department, Military Sealift Command, Mister Sparky, New Horizons, New York Life Insurance, Mobile Mike, NationsBenefits, Nationwide Healthcare Services, Norwegian Cruise Lines, onehome, Orkin Pest Control, Palm Beach Co. Sheriff's Office, Papa, Pharmsource LLC, Prestons, Racetrac, Riverside Hotel, Sanitas, Seminole Hard Rock Hotel & Casino Hollywood, Seminole Police Department, Seminole Public Safety Department, Sherwin Williams, Sims Crane & Equipment Co, Sixt Rent a Car, South Florida Chamber of Commerce, Sunny Isles Beach, Superior Fence & Rail, Teleperformance, The Academy of South Florida, Total Cleaning, US Navy, US Standard Products, Virgin Voyages, Vitas & Dometic, West End Plumbing & Air Conditioning, Wild Sea Oyster Bar & Grille, Wilen Florida, YMCA of South Florida, Youth Automotive Training Center, Zumba, and more...
More Details:
https://www.jobnewsusa.com/events/616f32e5fe01ce7dfc000005/jobnewsusa-dot-com-south-florida-job-fair-august-25th-aug-25-2022