Event Details
Upcoming Events | Past Events | Search Events
San Antonio, TX. Job Fair - August 11th
by JobNewsUSA.com - 08/03/2022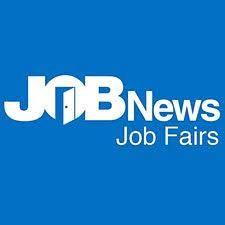 ""
Event Period: 08/11/2022
Event Location: Norris Conference Centers
618 Northwest Loop 410
San Antonio, Texas 78216
JOBNEWSUSA.COM SAN ANTONIO JOB FAIR - AUGUST 11TH

THURSDAY, AUGUST 11, 2022
10:00 AM – 2:00 PM

Norris Conference Centers
618 Northwest Loop 410
San Antonio, Texas 78216

Time for a change of pace? Come see what inspiring, new careers may be on the horizon for you at the San Antonio Job Fair on August 11th! Meet one-on-one with recruiters & hiring managers from the area's top hiring companies.

** High-Paying Jobs in the Oil & Gas and Transportation Industries **

Available positions range from entry level to management in multiple industries. Some employers will even conduct on-the-spot interviews and extend job offers!

We encourage you to register online and upload your resume so that companies exhibiting at the job fair can access your information, increasing your employment opportunities!

Tips for Job Fair Success:
• Dress professionally as if attending a job interview

• Practice your personalized pitch which should summarize your skills and experience
• Make a good first – and lasting – impression with each recruiter
• Bring several copies of your updated resume or work history to the event

Parking and Admission are FREE!
For more information, call (210) 785-9300.


Exhibitors: Allen Tharp, BPC Plasma/Grifols, Chemoil Energy, Hallmark University, Heavy Equipment College, Howard Energy Partners, Mission Pharmacal Company, Parkway Transport, Pilot Water Solutions, San Antonio Housing Authority, SESA Fleet Services, Stallion Oilfield Services, Tidal Petroleum, USAA, and many more...
More Details:
https://www.jobnewsusa.com/events/618ad329fe01ce7ea800001b/jobnewsusa-dot-com-san-antonio-job-fair-august-11th-aug-11-2022