Event Details
Upcoming Events | Past Events | Search Events
San Antonio, TX Job Fair - March 30th
by JobNewsUSA.com - 03/25/2023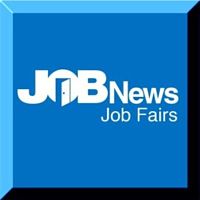 ""
Event Period: 03/30/2023
Event Location:
Norris Conference Center
618 Northwest Loop 410
San Antonio, Texas 78216
JobNewsUSA.com San Antonio Job Fair - March 30th

THURSDAY, MARCH 30, 2023
10:00 AM – 02:00 PM

Norris Conference Center
618 Northwest Loop 410
San Antonio, Texas 78216

Ready to jump-start your career? Join us at the San Antonio Job Fair on March 30th! Meet with top employers from various industries and explore a range of job openings. Connect with hiring managers and take the first step toward your dream job. Register today and make your next career move a reality. Don't miss out on this opportunity. See you there!

Tips for Job Fair Success:

• Research the employers attending the fair and identify which ones align with your career goals.

• Dress professionally and bring multiple copies of your updated resume.

• Prepare a 30-second elevator pitch to introduce yourself and highlight your relevant skills.

• Ask informed questions during your interactions with employers to show your interest and knowledge.

• Follow up with employers after the fair to reiterate your interest and make a lasting impression.

• Take notes during the fair and remember to gather business cards from employers you meet.

• Utilize the fair to network with professionals in your field and make connections for future opportunities.

• Be proactive, friendly, and confident when speaking to employers.

• Be open-minded and consider all opportunities, even if they may not be your first choice.

• Stay positive and have fun at the fair – a great attitude can make a difference in making a lasting impression.

Click here for a directory of companies and positions.
Employer information will be posted the Friday prior to the event.

*Dates and location subject to change up to 15 business days before event.
More Details:
https://www.jobnewsusa.com/events/jobnewsusa-dot-com-san-antonio-job-fair-march-30th-mar-30-2023