Event Details
Upcoming Events | Past Events | Search Events
Louisville, KY Job Fair
by JobNewsUSA.com - 06/11/2021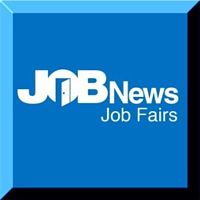 ""
Event Period: 06/23/2021
Event Location:
Cardinal Stadium: Brown & Williamson Club
2800 South Floyd Street
Louisville, Kentucky 40209
JOBNEWSUSA.COM LOUISVILLE JOB FAIR - JUNE 23RD

WEDNESDAY, JUNE 23, 2021
10:00 AM – 2:00 PM

Cardinal Stadium: Brown & Williamson Club
2800 South Floyd Street
Louisville, Kentucky 40209

Now's the time to get that Job! Tired of browsing online job boards all day? Come meet face-to-face with recruiters & hiring managers at the Louisville Job Fair on June 23rd. Whether you're looking for an entry-level position or a more experienced management job, this hiring event will have something for you. Get in before these positions fill up!


Attendees are encouraged to pre-register! We'll send you a reminder email one day prior to the hiring event.

Employers Include: Allied Universal, Amcor Flexibles, Aramark, Arvato, Atria Senior Living, Automotive Apprenticeship Group, Crown Services, Eby-Brown, Enterprise Rent A Car, Fanatics, FedEx Ground, FirstSource, Freedom Senior Service, GE Appliances, IH Services, Johnston Automotive Services, Labor Express, Louisville Metro Department of Corrections, MedAssist / FirstSource, MS Companies, NFI Parts, OPC, OVEC-Headstart, Rumpke, Spectrum, Sunrise Children's Services, Tatyana's Case Management, The Brook Hospitals, United Mail, UPS Healthcare, Wesley Manor, Zenith Logistics, and more... Participating companies are being added every day!

Tips for Job Fair Success:
• Dress professionally as if attending a job interview

• Practice your personalized pitch which should summarize your skills and experience

• Make a good first – and lasting – impression with each recruiter

• Bring several copies of your updated resume or work history to the event

Parking and Admission are FREE!

Pre-register today and receive notifications of any updates or changes to the event, and receive information about upcoming events in your area.

Health & Safety Guidelines - We remain committed to your health and safety during this time and ask that you follow the below guidelines at the event:
• As an attendee, it is recommended that you wear a mask at all times (not required)
• Please refrain from shaking hands with employers
• We ask that you utilize hand sanitation stations throughout the venue
• If you are sick, do not attend

Please know that by attending the event, you acknowledge and understand the following:
1. Participation includes possible exposure to COVID-19.
2. You release Job News from any claim that may arise or may hereafter arise on account of exposure to COVID-19 in connection with your participation at the Job Fair.
More Details:
https://www.jobnewsusa.com/events/60abf37cfe01ce0182000000/jobnewsusa-dot-com-louisville-job-fair-june-23rd-jun-23-2021