Event Details
Upcoming Events | Past Events | Search Events
Louisville, KY Job Fair
by JobNewsUSA.com - 05/05/2021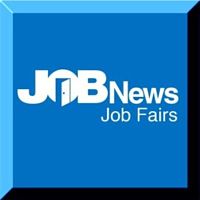 ""
Event Period: 05/26/2021
Event Location:
Cardinal Stadium: Brown & Williamson Club
2800 South Floyd Street
Louisville, Kentucky 40209
JobNewsUSA.com Louisville Job Fair - May 26th

Wednesday, May 26, 2021
10:00 AM – 2:00 PM

Cardinal Stadium: Brown & Williamson Club
2800 South Floyd Street
Louisville, Kentucky 40209

Hundreds of Jobs are up for grabs at the Louisville Job Fair on May 26th! This is your opportunity to meet one-on-one with recruiters and hiring managers from the area's top hiring companies.



Whether you're looking for an entry-level position or a more experienced management job, this hiring event will have something for you. Get in before these positions fill up!

** Participating Companies are listed at the bottom of this page. **

Attendees are encouraged to pre-register! We'll send you a reminder email one day prior to the hiring event.

Tips for Job Fair Success:
• Dress professionally for the event.
• Practice your personalized pitch which should summarize your skills and experience.
• Make a good first – and lasting – impression with each recruiter.

Parking and Admission are FREE!

Pre-register today and receive notifications of any updates or changes to the event, and receive information about upcoming events in your area.

Health & Safety Guidelines - We remain committed to your health and safety during this time and ask that you follow the below guidelines at the event:
• As an attendee, you are required to wear a mask at all times.
• Please refrain from shaking hands with employers.
• We ask that you utilize hand sanitation stations throughout the venue.
• If you are sick, do not attend.

** Please know that by attending the event, you acknowledge and understand the following:
1. Participation includes possible exposure to COVID-19. While particular rules and personal discipline may reduce this risk, the risk of serious illness and death does exist.
2. You release Job News from any claim that may arise or may hereafter arise on account of exposure to COVID-19 in connection with your participation at the Job Fair.


Exhibitors: ABM Aviation, Best Buy, Brandeis Machinery & Supply, Crown Services, Eby-Brown, FedEx Ground, Flexible Staffing, Fort Dearborn, GE Appliances, Harland Clarke, Heavy Equipment Colleges, Independent II, ISCO Industries, JenCare, Kelly Services, New Vista, Parker Hannifin, Peoplemark, Safe Zone Services, Sealed Air Corporation, SMX Staff Management, Spectrum, The Brook Hospitals, Towne Park, UPS Healthcare, Volunteers of America, Zenith Logistics, and more... Participating companies are being added every day!
More Details:
https://www.jobnewsusa.com/events/605b75f1a77e4b6663000003/jobnewsusa-dot-com-louisville-job-fair-may-26th-may-26-2021