Event Details
Upcoming Events | Past Events | Search Events
Louisville, KY Job Fair - August 24th
by JobNewsUSA.com - 08/09/2022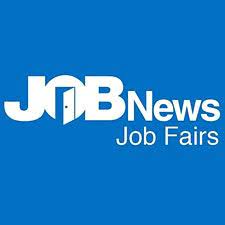 ""
Event Period: 08/24/2022
Event Location: Cardinal Stadium - PNC Club
2800 South Floyd Street
Louisville, Kentucky 40209
JOBNEWSUSA.COM LOUISVILLE JOB FAIR - AUGUST 24TH

WEDNESDAY, AUGUST 24, 2022
10:00 AM – 2:00 PM

Cardinal Stadium - PNC Club
2800 South Floyd Street
Louisville, Kentucky 40209

Time for a change of pace? Come see what inspiring, new careers may be on the horizon for you at the Louisville Job Fair on August 24th!

Meet with recruiters & hiring managers from the area's top hiring companies. Available positions range from entry-level to management in multiple industries. Some employers will even conduct on-the-spot interviews and extend job offers!

We encourage you to register online and upload your resume so that companies exhibiting at the job fair can access your information, increasing your employment opportunities!

Tips for Job Fair Success:
• Dress professionally as if attending a job interview

• Practice your personalized pitch which should summarize your skills and experience
• Make a good first – and lasting – impression with each recruiter
• Bring several copies of your updated resume or work history to the event

Parking and Admission are FREE!
For more information, call (502) 412-7500.

Exhibitors: AAA East Central, Adecco, Allied Universal, AmerisourceBergen, American Fuji Seal, AMS Healthcare Staffing, Brookside Properties, Crown Staffing, Denios US, DHL, Eby Brown, Gathering Club, GE Appliances, Grainger, Harland Clarke, InspiriTec, James B Beam Distilling Co., Justice AV Solutions, K & I Lumber, Kelly Services, Kentucky State Reformatory, Knipper Health, Korrect Optical, Labor Express, LLFlex, LLC, Louisville Metro Department of Corrections, Louisville Seating Systems, Louisville VA Medical Center, Louisville Water Company, MedCertify, Mercer Transportation, Michelin/American Synthetic Rubber Co., Modern Care LLC, Norton Healthcare, O'Neal Manufacturing Services, OVEC, Peoplemark, Piston Automotive, River City Bank, Rumpke, Seven Counties, Staff Management | SMX, Southern Indiana Works/Kentuckiana Works, Spectrum, Sullivan University, The Brook Hospitals, The Kentucky Administrative Office of the Courts, Vaco, Volunteers of America, WAKY Radio, Wellpath, Wesley Manor, WorkWell, YMCA, Zenith Distribution, ​Zoeller Pump, and more...
More Details:
https://www.jobnewsusa.com/events/61955b75fe01ce7e16000010/jobnewsusa-dot-com-louisville-job-fair-august-24th-aug-24-2022