Event Details
Upcoming Events | Past Events | Search Events
Jacksonville, FL. Job Fair
by JobNewsUSA.com - 07/02/2021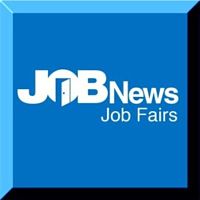 ""
Event Period: 07/22/2021
Event Location:
DoubleTree by Hilton Hotel Jacksonville Riverfront
1201 Riverplace Blvd.
Jacksonville, Florida 32207
JOBNEWSUSA.COM JACKSONVILLE JOB FAIR - JULY 22ND

THURSDAY, JULY 22, 2021
10:00 AM – 2:00 PM

DoubleTree by Hilton Hotel Jacksonville Riverfront
1201 Riverplace Blvd.
Jacksonville, Florida 32207

Time for a change of pace? Come see what inspiring, new careers may be on the horizon for you at the Jacksonville Job Fair on July 22nd! Meet one-on-one with recruiters & hiring managers from the area's top hiring companies. Available positions range from entry-level to management in multiple industries. Some employers will even conduct on-the-spot interviews and extend job offers!

Attendees are encouraged to pre-register! We'll send you a reminder email one day prior to the hiring event.

Tips for Job Fair Success:
• Dress professionally as if attending a job interview
• Practice your personalized pitch which should summarize your skills and experience
• Make a good first – and lasting – impression with each recruiter
• Bring several copies of your updated resume or work history to the event

Parking and Admission are FREE!

Pre-register today and receive notifications of any updates or changes to the event, and receive information about upcoming events in your area.

Health & Safety Guidelines - We remain committed to your health and safety during this time and ask that you follow the below guidelines at the event:
• As an attendee, it is recommended that you wear a mask at all times (not required).
• Please refrain from shaking hands with employers.
• We ask that you utilize hand sanitation stations throughout the venue.
• If you are sick, do not attend.

Please know that by attending the event, you acknowledge and understand the following:
1. Participation includes possible exposure to COVID-19.
2. You release Job News from any claim that may arise or may hereafter arise on account of exposure to COVID-19 in connection with your participation at the Job Fair.


Exhibitors: ACI Learning, City of Jacksonville, CNS Healthcare, Duval County Public Schools, Elo Restoration, Florida Mentor, G4S Secure, GATE, Hardage-Giddens Funeral Homes, Insteel Wire Products, Keiser University, LaborMax Staffing, Massey Services, Shipyard Staffing, Workrise, The Vistakon Research Clinic / PRA Health Sciences, US Army, and more...
More Details:
https://www.jobnewsusa.com/events/5fff6841a77e4b597c000012/jobnewsusa-dot-com-jacksonville-job-fair-july-22nd-jul-22-2021