Event Details
Upcoming Events | Past Events | Search Events
Jacksonville, FL. Job Fair - August 25th
by JobNewsUSA.com - 08/09/2022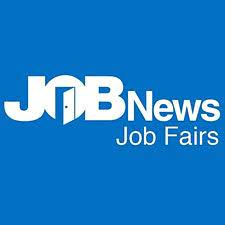 ""
Event Period: 08/25/2022
Event Location: Prime Osborn Convention Center
1000 Water Street
Jacksonville, Florida 32204
JOBNEWSUSA.COM JACKSONVILLE JOB FAIR - AUGUST 25TH

THURSDAY, AUGUST 25, 2022
10:00 AM – 2:00 PM

Prime Osborn Convention Center
1000 Water Street
Jacksonville, Florida 32204

100s of Jobs are up for grabs at the Jacksonville Job Fair on August 25th! This is a multi-industry hiring event you don't want to miss. Come ready to meet with employers looking to hire great candidates like you!

We encourage you to register online and upload your resume so that companies exhibiting at the job fair can access your information, increasing your employment opportunities!

Tips for Job Fair Success:
• Dress professionally as if attending a job interview

• Practice your personalized pitch which should summarize your skills and experience
• Make a good first – and lasting – impression with each recruiter
• Bring several copies of your updated resume or work history to the event

Parking and Admission are FREE!
For more information, call (904) 296-3006.

Exhibitors: 1915 South | Ashley, ACI Learning​, ​AJM Packaging​, ​Allied Universal, CareerSource Northeast Florida​, ​Champion Brands​, ​Chartwells​, ​City of Jacksonville, DeVry University​, ​Duval County Public Schools​, ​Eisenhower Jacksonville Group​, ​Elo Restoration​, First Coast Security​, ​GATE​, ​Heavy Equipment Colleges of America​, Hyatt Regency​, ​​Jacksonville Chrysler Jeep Dodge​, ​​Jackson Hewitt Tax Services​, ​Jax Federal Credit Union​, ​Kelly Services​, ​ Law Offices of Ron Sholes​, Lutheran Services Florida, Massey Services, Medtronic, Mittera​, ​Republic Services, Ross Dress for Less​, ​Shipyard Staffing​, ​Superior Fence & Rail, Inc., The Vistakon Research Clinic /​ ​PRA Health Sciences​, ​U.S. Customs & Border Protection​, US Army, and more...
More Details:
https://www.jobnewsusa.com/events/61b8a0e1fe01ce7e6200002b/jobnewsusa-dot-com-jacksonville-job-fair-august-25th-aug-25-2022