Event Details
Upcoming Events | Past Events | Search Events
Detroit, MI. Job Fair
by Jobfairgiant.com - 11/18/2021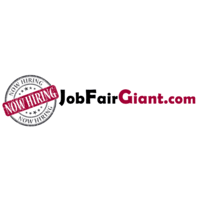 ""
Event Period: 11/30/2021
Event Location:
Best Western Premier Hotel
26555 Telegraph Road.,
Southfield, Michigan 48033
Metro Detroit Career Fair

Date: Tuesday, November 30, 2021
Time: 9:00 am to 12:00 pm and 1:00 pm to 3:00 pm

Venue:
Best Western Premier Hotel
26555 Telegraph Road.,
Southfield, Michigan 48033

Bring your resume and plan to meet several recruiters; dress for possible job interviews.

Michigan companies are looking to hire YOU. Several job openings in Wayne County, Ann Arbor Area, Western Wayne County, Port Huron, Livingston County, Flint Area, Lansing, Macomb County, Oakland County and Metro Detroit plan to attend this event.

Do you want a full-time or part-time job? This event will connect you with employers hiring experienced candidates, people with no experience, currently employed candidates, college graduates, recent college graduates, internship candidates, people with felony convictions, older senior workers, disabled candidates able to work, youth ages 17 to 24 years old, skilled trade candidates, military veterans, union workers and entry level candidates.

Take advantage of this great opportunity. Several industries, 250 job openings. Register receive a list of hiring employers in your email.

Over 250 Job Openings.
Several Employers Representing Many Industries.
Bring Your Resumes.

The upcoming Michigan Job Expo features employers offering full-time employment, part-time employment, and internship opportunities across all majors including but not limited to Healthcare, Sales, Engineering, Technology, Truck Driving, Manufacturing, Production, Education, Nursing, Real Estate, Management, Retail, Restaurant, Government, Military, Fire and Police, Office, Accounting and many more great metro detroit career fields. The upcoming event is free for all job seekers to attend experienced workers, entry-level workers, veterans, college graduates, college students anyone seeking employment. Employers will feature statewide, nationwide and local job opportunities. Download Free PDF Magazines Online

Free for all job seekers to attend, free parking.
More Details:
https://jobfairgiant.com/michigan-career-fairs.html