Event Details
Upcoming Events | Past Events | Search Events
Denver, CO Career Fair
by Choice Career Fairs - 01/21/2020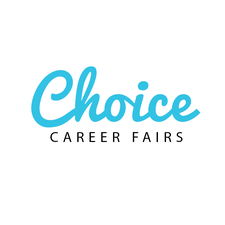 ""
Event Period: 01/22/2020
Event Location:
Embassy Suites by Hilton Denver Stapleton
4444 Havana Street
Denver, CO 80239
Denver Career Fair

Wednesday, January 22, 2020
11:00 AM to 2:00 PM

Embassy Suites by Hilton Denver Stapleton
4444 Havana Street
Denver, CO 80239


Admission is FREE.


Meet with these and many other great local employers!

Job Titles Available
Administrative
AIRLINE: Baggage Agent
AIRLINE: Cleaner
AIRLINE: Passenger Boarding Agent
BATHROOM CONTRACTOR: Brand Ambassadors
BATHROOM CONTRACTOR: Call Center Agents
BATHROOM CONTRACTOR: Event Manager
CAR RENTAL: Claims Processor
CAR RENTAL: Customer Care Representative
CAR RENTAL: Reservations Agents
CASH HANDLING: Cash/Coin/Vault Tellers
CASH HANDLING: Driver/Messenger
Claims Adjusters - Insurance
Customer Service
Financial Representative
FLEA MARKET: Concessions Support
FLEA MARKET: Grounds Maintenance
FLEA MARKET: Ride Operator
HOME SECURITY: Sales Representatives
Managing Partner
PAYROLL SOLUTIONS: Client Onboarding - MPSC
PAYROLL SOLUTIONS: Customer Support Specialist
PAYROLL SOLUTIONS: Sales Representative
POSTAL SERVICE: City Carrier Assistants
POSTAL SERVICE: Postal Support Employees
POSTAL SERVICE: Tractor Trailer Operators
Sales
Sales & Service Agents - Insurance
TRANSPORTATION: CDL A Drivers - Flatbed and Heavy Haul
TRANSPORTATION: Third Shift Diesel Techs and Trailer Techs
TRANSPORTATION: Transportation Drivers
TRANSPORTATION: Weekend First Shift Diesel Techs and Trailer Techs

What to expect...
You'll meet face-to-face with hiring decision-makers from some of the areas top employers. Dress professionally and bring plenty of resumes, because they're here to hire.
Walk in and start interviewing, it's that simple. Save time, money and effort interviewing with multiple companies in one day at one location. Many of these companies have several openings and are eager to meet with you. You're no longer just a piece of paper. Attend the career fair and get in front of decision makers.
More Details:
https://choicecareerfairs.com/e/denver-career-fair-january-22-2020